Color of your home is not just a color; it is a reflection of our personality. Also, it creates an impact on our routines, mental state and health. Thus, choosing the right colors for the house is important. It will create great impact on your visitors as well as yourself and your family.
Florida is a sunshine city. It is blessed with amazing beaches and weather, so the home decor must match the feel of this state. We will share top 3 best colors you may choose to paint your house. This is good for both, renovating your house and for staging it for real estate photography, if you are thinking to sell it.
You may like to read, how to stage your house for real estate photography.
Let's see the top 3 colors which are going to trend in 2018:
Oceanside: Rich Combination of Blue and Green
According to Sherwin Williams' 2018 color of the year announcement, "Oceanside" is a perfect color for residential property on the coastal side. It is a rich color that evokes a multitude of moods. It is an innovative color which is not available generally. It is created by blending jewel-toned green color with rich blue. It is the perfect color for any house and it gives a beautiful look to any type of home. This color can be paired with any furniture and home décor items. It goes perfect with gray, brown, green, purple, yellow, peach and fuchsia. So if your furniture and/or home décor items are colored with any of these stated colors, the Oceanside is the best color to paint your house.
If we talk about the meaning of emotions it evokes, this color brings a feeling of serenity and peace. The health benefit of this color is it lowers pulse rate and temperature of the body.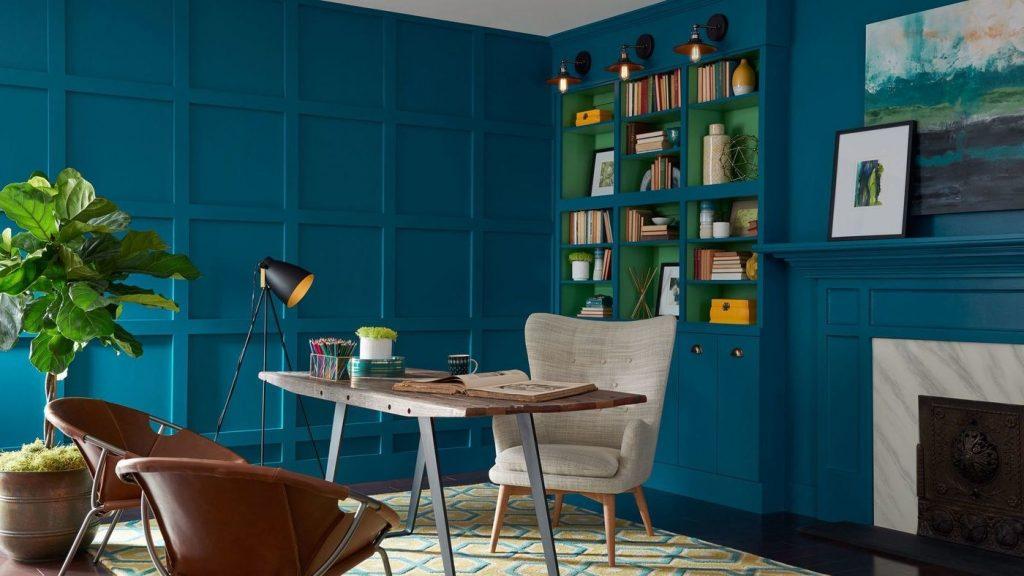 Ultra Violet Purple
According to Pantone, the color of the year will be "Ultra Violet Purple". You may have seen some houses or offices having furniture such as couch, accent rugs and lamps of bold purple color. It is in trend due to the depth it bestows to any room. According to the paint and home decor experts in Florida, Ultra Violate Purple adds rich and sensual feeling and that's the reason many couples use this color to paint the bedroom. The silver and gray will go great with this color and getting furniture of this color combination will add the regal look and feel.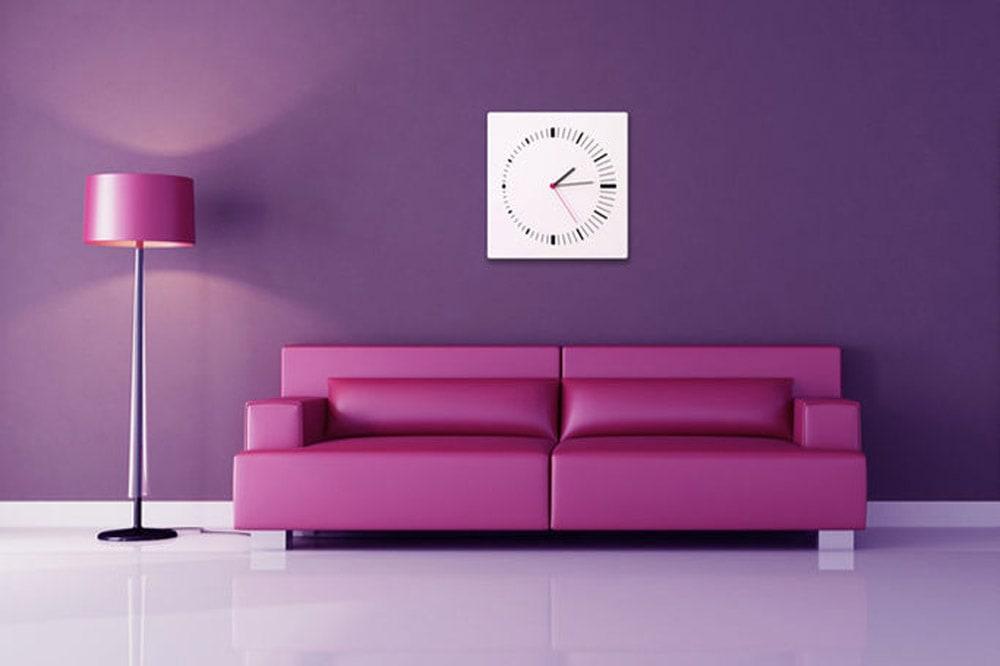 In the Moment: Soothing combination of Blue, Green and Gray
Behr introduced a new color which is named as "In the Moment". Similar to Sherwin, this color is collision of different colors. It blends Gray with Blue and Green hue.  It is a more soothing combination of blue and green and inspired by nature. It is the ideal coastal color, especially, for those who love a soothing and peaceful view of coastline. The furniture and home décor item having toned blue or other passive colors will go well with this house paint color.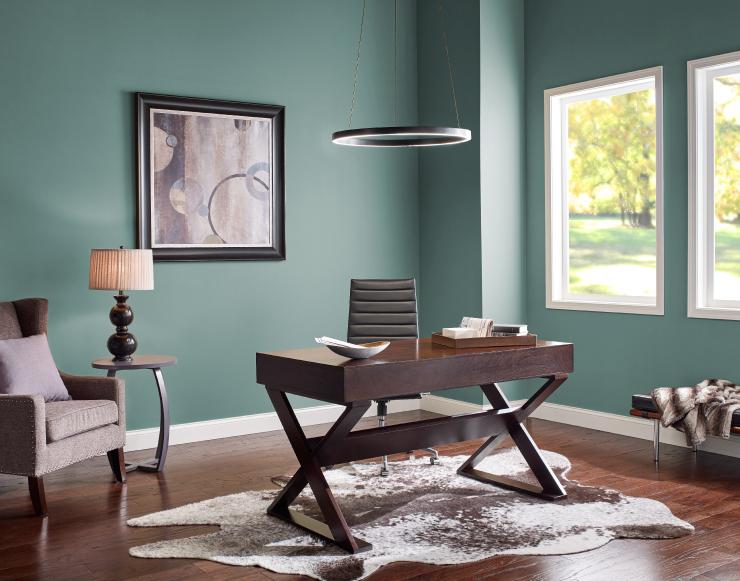 Pairing the house painted with this color in combination with light colored furniture will give a calm and airy feeling. Pairing it with dark toned furniture will give an eminent feel in the room.
These are the top 3 colors you can use to paint your house in Florida. According to the famous names, such as, Sherwin Williams, Pantone, Behr, and PPG, 2018 will have dark colors in trend. So if you are looking for more options for home paint colors, use dark colors.
Color is a great way to show the unique style and mood. It helps a lot in selling a house at better rates. If you are thinking to sell your house and looking for a professional real estate photographer, your search ends here. We, BusyBee, will help you with the best real estate photography service as well as some tips to get your house sold.